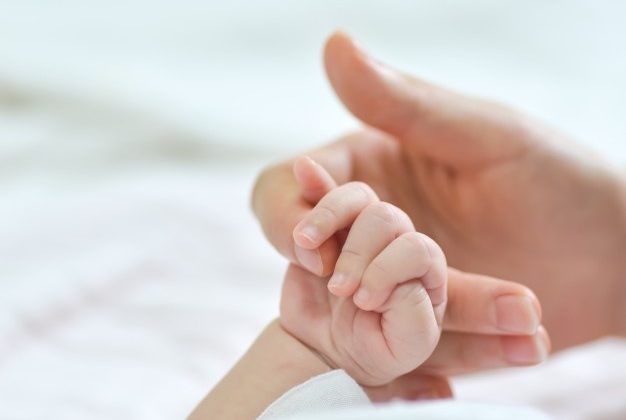 CHRISTENING CUSTOMS
Celebrate your little one's new life in the Church with new clothes, cakes, and a keepsake full of memories
Making plans to celebrate the baptism of your child? One of the first things you'll need to think about is the christening gown: should you go with an heirloom, perhaps the gown that you, your spouse or one of your parents wore?
A review of the customs of different countries reveals that many believe a baby's outfit should be all new. For instance, in the Mexican tradition, the "padrino" (godfather) and "madrina" (godmother) promise to purchase a new christening outfit as well as a candle that should be lit each year to renew the sacrament.
Half a world away, Poles believe in new clothes, too: interestingly, the color blue is popular for girls and pink for boys.
What a baby wears is important to the Irish as well. In fact, natives of the Emerald Isle tie the christening of a baby back to the parents' wedding, with a quaint little item called the "magic hanky." The magic hanky is carried by a bride on her wedding day. After the ceremony, a few stitches and a length of ribbon turn the hanky into a christening bonnet for her first baby.
The Irish also set aside the top layer of their wedding cake – typically a fruitcake – to celebrate their first baby. And a bottle of champagne is saved from the reception to "wet the baby's head" at the christening.
The Italians celebrate a christening with a veritable sweets feast. Mouthwatering pastries such as "pane degli angeli" (angel food cake) and "canestrelli" (waffle-like biscuits) abound, as do "confetti." Though Americans think of confetti as festive bits of colored paper, it's actually the plural form of "confetto," the Italian word for candy.
The most common confetti you see at Italian celebrations are Jordan almonds: whole almonds dipped in a sugar coating that ranges in color from silver, gold, and white to subtle pastels.
As a keepsake of a christening, the hosts of a party make up small packages of almonds called "bonbonieres." If this word looks French, it should. It originated in France, where it once referred to a small, ornate container for candy.
Bonbonieres are easy and inexpensive to make. Here are some basic instructions:
Read More