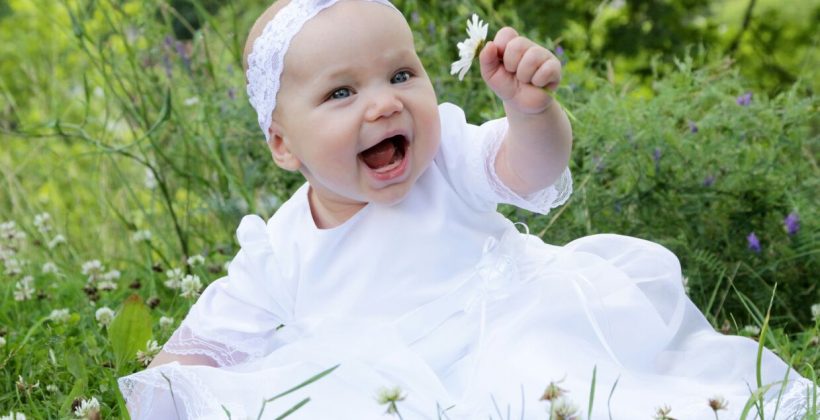 Practical tips for baptism planning
Baptism is a very special and individual event and everyone has their own sense of what this ritual should look like.
We have only summarized how the planning and ritual of baptism takes place in most cases, but none of the following is strictly and necessarily performed.
Practical and organizational matters
1. Choice of godparents.
2. Agree on the date and time of baptism.
3. Whenever possible, take the child's daily routine into account. This is especially important if the baby is still very young and sleeping at certain times.
4. Baptismal rites take place differently in different churches.
5. Baptism table ideas and decoration
6. Baptismal clothing according to the weather.
7. A baptismal child is usually gifted at baptism. The most traditional gifts are engraved silverware (cross, spoon, memorial pendant, silver cup, etc.), jewelry, bible, etc. Godparents can also be gifted, usually by the parents of the child being baptized.
8. Baptisms are often celebrated at home – this is a child's usual environment. But you can also celebrate outside the house – in a place loved by the family, in the summer you can go on a picnic. If the children are older, then you can think about some pleasures for them.
9. IMPORTANT: Do not postpone planning until the last day! Therefore, a list of works to be done before baptism can be useful:
• Coordinate the date and time of baptism in the church.
• Decide, negotiate a venue.
• Think about table setting, delicacies, decors.
• Baptismal clothing for the child should be provided.
• How to decorate a car? How easy for everyone to get to the church and the place of celebration.
• Sufficient time should be planned for the child to be restrained before church.
• If a professional photographer is to be invited, this should be arranged in advance.
• The gift of baptism must be provided in time. If you want a gift with an engraving, you need to take care of it in time, because the engraving can take up to 4 days.
• You can think of little things – small gifts, postcards for all guests, table cards, etc., which will make the day of baptism even more special.
Read More